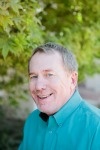 Being a partner in a dairy niche accounting firm, I am often asked, "What makes one dairy more profitable than another?"
Many dairy operators want to look at benchmarking or peer-group statistics to identify weak spots in their own operations. Ten years ago, I was a huge proponent of benchmarking and embarked on the gathering and standardizing of financial and production information from clients. Then reality set in. After scouring through stacks of data, I realized benchmarking is great in stimulating discussion within peer groups, but chasing the ideal income and cost structure through benchmarking will most likely end in failure.
One may ask, "Why does benchmarking leave so much to be desired?" The answers are numerous. To begin with, no two facilities are identical. There are nuances with every facility (for example, cow flow, acres farmed, cow comfort, the age of the facility, various depreciation calculations, etc.).
Secondly, no two herds are exactly the same because of variables such as the herd's age, genetic make-up, milking frequency, nutrition philosophy, milk components, and so forth. A third major issue is debt structure: Is it long term or short term? What are the interest rates on the various pieces of debt?
While these issues may just be the tip of the iceberg, it quickly becomes apparent that it is impossible to standardize all the raw data enough to provide statistically sound information on which to make management decisions.
To read the rest of this article and download our complimentary ebook, 5 Critical Questions for Your Dairy: Your Answers Will Help You Run Your Dairy like a Business, click the button below.