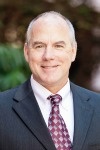 This is the first in a series of 10 blog posts related to the Top 10 Audit Findings of the U.S. Department of Education.
It's that time of year again, getting your financial statements and compliance reporting processes in shape for your year-end single audit. Before your external auditors start their audit processing and testing you need confidence there will be limited or, hopefully, no compliance audit findings, especially repeat findings.
Before year end it's not only important to take a close look at your financial statements and fiscal activities. You need to give equal attention to your financial aid department with respect to compliance and take a close look at the status of prior year audit findings. Not addressing your prior year compliance audit findings and assuring that your CAP (corrective action plan) was implemented and effective can result in undesirable implications.
According to the U.S. Department of Education, one of the top 10 audit findings is failure to take corrective action with respect to compliance audit findings from the prior year resulting in repeat or recurring comments. In other words, management failed to take corrective action.
The U.S. Department of Education identified four reasons repeat findings occur, including:
- Management's failure to implement their CAP;
- The CAP did not remedy the instances of noncompliance;
- Ineffective CAP used from previous years, and;
- Internal controls not sufficient to ensure compliance with FSA (Federal Student Aid) guidelines.
From the regulations, 34 CFR §§ 668.16 and 668.174(a) offer some guidance related to repeat audit findings. Repeat findings occur across multiple compliance sections, for example, late return of Title IV funds or incorrect R2T4 calculations. When considering reported audit findings and deficiencies, institution management must document detailed actions taken, or planned actions to correct deficiencies identified in the report. For planned actions, institutions must provide a projected timeline of implementation and dates for completion of major tasks.
During a current year audit, institution management must provide a report on the status of corrective actions taken on prior findings that remain open. An update must be included on dates for completion of major tasks and responsible officials for any actions not completed. The U.S. Department of Education offers various examples of how management might respond to repeat audit findings but also offers the following as an example for establishing your CAP (corrective action plan) related to late returns of Title IV funds or incorrect R2T4 calculations:
- Develop and implement a CAP and implementation schedule;
- Develop a R2T4 monitoring report;
- Establish internal controls to ensure accurate calculations and timely returns;
- Ensure all staff are properly trained;
- Perform quality assurance checks to ensure new policies & procedures are strictly followed;
- Review results of CAP, is it working, and/or are changes needed to improve the process?
- Accountability – assign staff to monitor the CAP (Corrective Action Plan).
Quality assurance processes play an important role in ensuring a high level of confidence that your compliance activities are in check. Institutions can establish their own internal quality assurance processes or utilize tools offered by the Department of Education, including what is known as the FSA Assessment Program. The U.S. Department of Education maintains many helpful tools for schools including self- assessment, which can assist schools in establishing best practices. Various system assessment tools are available to help identify problems and resolve them before they become audit findings.
When preparing for your upcoming annual single audits be sure to not only think about your fiscal operations; give equal consideration to the condition of your compliance activities and the status of your prior year audit findings. Intuitively, management's corrective action plans related to prior year findings should be implemented and monitored throughout the year to ensure they are effective and that the problem was resolved. Words of wisdom:
- Be prepared for your audit on both fronts, fiscal and compliance;
- Be prepared for a program review at all times;
- Respond to and correct deficiencies immediately;
- Review past findings and develop policies and procedures to prevent problems from recurring;
- Use self assessments to fix problems before an auditor or program reviewer finds it, and finally;
- If we can find it, so can you – before it becomes a problem or finding!
Have questions or concerns about your compliance audit findings or corrective action plan? Contact me at 714.990.1040 or sbastardi@frazerllp.com.